A remedial massage in Sydney is what you need to ease your stiff neck, headache, and lower back pains. Most Australians feel this type of physical pain because of their busy schedules. In fact, with the anxiety brought by the pandemic, most of us would like to lie down and have the best massage.
If you prefer harder pressure, this type of massage is for you. But it is important to communicate with your therapist, especially if this is your first time. Your body must be ready and must not feel any discomfort during the treatment. Learn more about remedial massage below and see if it suits your condition the most.
A kind of massage therapy used to treat damaged muscles, knotted, and tensed muscles in the body.
What is Remedial Massage?
A remedial massage definition, according to Medibank, is the systematic assessment and treatment of the muscles, tendons. It also includes ligaments and connective tissues to assist in rehabilitation, pain, and injury management. The role of the relaxing treatment is to aid the person's health back to normal after a minor injury.
One of the aims of this massage therapy is to treat the whole body by light or firm massage. To add, it eliminates any discomfort caused by tightened muscles. This kind of massage, according to experts, is also used to prevent possible injuries, especially involving soft tissues.
To whom is remedial massage perfect? An office worker sitting in front of their desktops 8 hours a day can benefit from this treatment. Moreover, athletes who want to speed up the healing of their injuries must consider a remedial massage treatment. 
Massage Techniques for Remedial Massage
The Australian Natural Therapists Association agrees that this is a common technique for remedial massage, as it involves stretching the fascia to balance the body. It is a connective tissue located between the skin and the underlying muscle and bone structure. Their primary role is to support and protect muscles and bones. 
Our daily activities might give us unavoidable injuries, stress, and trauma – causing restriction to the fascia. Hence, this massage technique's goal is to release fascia restriction and restore its tissue. The therapist conducts the treatment by applying a specific, local stretch-based massage technique to knotted areas of the body, which results in body pain relief.
When it comes to remedial massage, trigger point therapy is a staple technique. The therapist gives pressure to tender muscle tissue to relieve pain and dysfunction in other parts of the body. Trigger points in the persons' body are usually the muscular knots. To achieve maximum results, this is paired with a deep tissue massage. A technique that uses firm and flowing strokes to treat muscular-skeletal disorders
Once the therapist detects the problem joint, they will apply a low-speed, passive, and intracapsular movement to improve the client's stiffness. That's the therapeutic effect of having a this massage as it induces reflex muscles for relaxation. Be sure to ask your therapist if they are authorized to do it because this type of massage technique has many precautions.
Benefits of Remedial Massage
Remedial Massage is known to treat sports injuries, but its benefits do not only limit to that. Here are some of the benefits of remedial massage you need to know:
Used to treat headaches, abdominal pain, back pain, and sciatic pain

Help solve issues like frozen shoulders, tennis elbows, and whiplash

Assists in releasing tension, stiffness, and tightness in the muscles

Improves sleep and boosts productivity

Heals frozen shoulders

Avoids sports injuries

Aids quick recoveries for athletic injuries

Reduces stress and anxiety

Improves joint flexibility
Qualities A Remedial Massage Therapist Should Have
Most of the time, they say a day spa in Sydney is only as good as its massage therapist. That's why choosing and hiring the best ones has always been a top priority if you want a long-lasting business. Which brings us to the ultimate question – what are the best characteristics of a massage therapist, more specifically a remedial massage therapist?
Knowledge goes well with competency – a person's readiness to answer every client's questions and other concerns. When you are knowledgeable, people will believe you, and the tendency for them to return at your day spa is way higher. As a customer, isn't it more appealing if the massage therapist can answer convincingly questions such as the difference of the current massage therapies you offer?
2. Excellent Communication Skills
Having a competent knowledge of remedial massage can be useless if you do not know how to communicate properly. Educating your clients about a specific topic will spark interest and might lead them to come back for another session.
3. Friendly and Has a Nurturing Attitude
Admit it, when you enter a massage room, especially for first-timers, what we want is a therapist that will make us comfortable. We want someone who has that genuine smile and the one that assures you that you are in a safe place.
Although every massage therapist's aim is for the clients to have their best experience,  sometimes misunderstanding arises. A good therapist will resolve a possible issue with courtesy.
4. Professional or Good Work Ethic
A remedial massage therapist should possess professionalism and have a good work ethic. With people's time being very valuable nowadays, answering queries and showing up on time is a must possess. Aside from punctuality, massage therapists must be polite and respectful. They should know that the reason why people want a massage is that they are tired, and want nothing but complete relaxation.
Meet Our Remedial Massage Therapists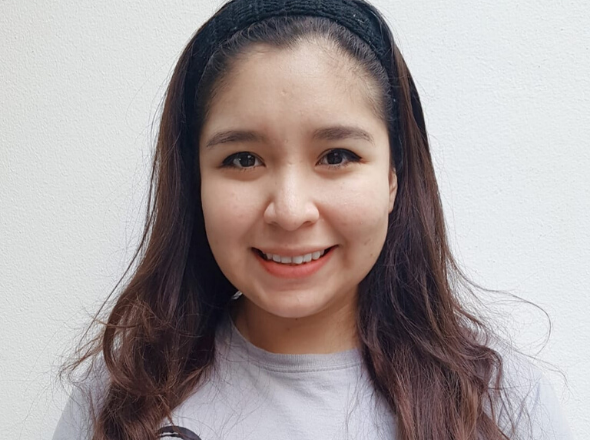 Cynthya is one of Zen Day Spa's senior therapists and has been our Remedial Massage Therapist since 2018. Her other areas of expertise include Deep Tissue Massage and Pregnancy Massage. She got her Remedial Massage Therapist qualification from TAFE NSW Meadbowbank, which is one of the premier training centers in the country.
She is proud to have worked as a Physiotherapist in Peru, where she also got her diploma. Cynthya is fluent in Spanish and English and currently studying Bachelor of Nursing at Australian Catholic University.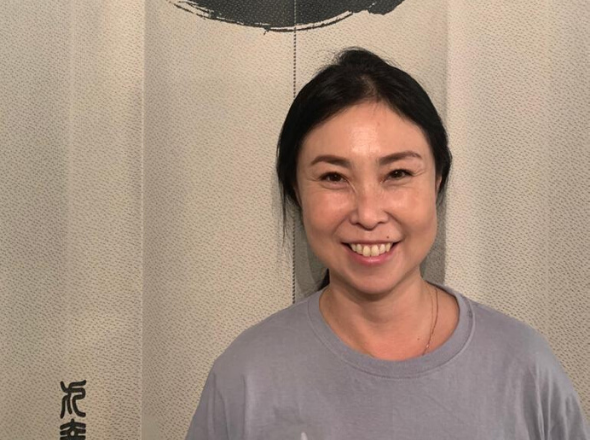 As our Remedial massage therapist since 2015, Mariko is consistent in giving excellent services to our clients. Her experiences include a several year massage therapist in Japan and have worked for massage, chiropractor clinics, and corporate massage in Sydney. 
If you know some Japanese, you can try to speak with her as she's fluent not only in English but also in the said language. Catch her every Thursday and Sunday and avail of her Remedial Massage service only at Zen Day Spa.
Difference Between Deep Tissue Massage and Remedial Massage
Both treatments are on the deeper pressure spectrum of massage, but there's something that can separate one from the other. Deep tissue massage has a more extreme pressure when it comes to other massages. Most people may take it too intense, especially for first-timers.  The good side of this treatment is its effectiveness when it comes to triggering points.
Deep Tissue Massage and Remedial Massage are similar when it comes to treating injuries. One of their main differences is remedial massage focuses on treating chronic pain. Moreover, it targets a specific part of the body when that requires regular rehabilitation. The therapist is more involved during a remedial massage treatment. They must understand the issues that are causing the pain. Then apply the right kind of strokes to the said area.
Deep Tissue Massage and Remedial Massage differ when it comes to strokes. While the former requires to be more intense, the latter will depend on the injury. If it requires a less firm kind of massage technique, the therapist will do that. Lastly, remedial massage will need the client to have a series of sessions. They should come back for more treatments until the pain or injury is completely healed.
Why Choose Sydney Remedial Massage?
As a day spa serving our clients for many years, our clients have heartwarming words for our services. Most of them are a direct comment for our therapists who gave them the best Sydney remedial massage.
"One of the best massage places in Sydney. I am a massage lover. I have tried massage at many places in Sydney, Zen Day Spa has been the best so far. Cynthya is the best therapist. – Ilona Liem"
"I thoroughly enjoyed my massage at this place. Staff were friendly and helpful but they were not overly enthusiastic (i.e., trying hard to talk to me). My massage was really relaxing. I would really recommend anyone to come to this place. – N Sin"
Another reason for you to choose our remedial massage service is that our location is situated near the Kings Kross station. If you're tired from work or physical activity, getting to our Potts Point day spa in the Sydney CBD will not give you a hard time. Lastly, you can claim a health fund rebate from all major private insurance companies once you avail of our remedial massage treatment.
Remedial massage is not for everyone. In most cases, this treatment is perfect for those who are suffering an injury. Consult your therapist first before booking your massage treatment. Sometimes, it needs a signal from a doctor for them to proceed. Remedial massage is not a one-time treatment. The client must come back until the therapist successfully heals the injury. 
If you have the approval to have this treatment, go ahead and contact us. We have experienced a remedial massage therapist, as mentioned on this page, who can help you. Email us at sales@zendayspa.com.au, or call us – (02) 9361 4200!