Massage for Men in Sydney CBD
Having a massage for men means allowing your mind, body, and soul to take a break from all your physical, mental, and emotional stress. Let the best day spa in Sydney be part of your unforgettable men's massage experience.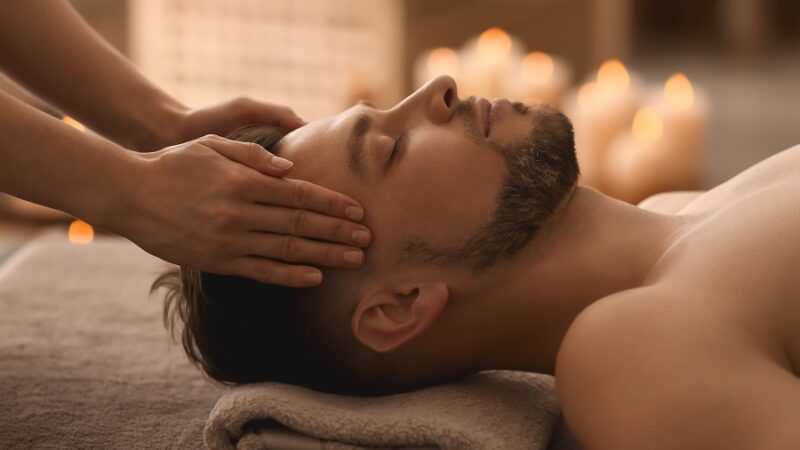 Why Is Massage for Men Important?
Massage treatments have tons of benefits, may it be for men or women. For being more active when it comes to sports and working out, a men's massage is more than needed to keep your muscles relaxed. There's no other time to allow yourself and enjoy an hour or two while enjoying the best massage in Sydney but today!
Sending yourself back to the refreshed world through a relaxing men's massage can bring many benefits. One of the most evident is the release of muscle tension and pain. Due to the pressure the breaks up knots of muscles and tissues, you'll feel the toxins slowly going out of your body. This results in every man having a night of better sleep and think more clearly as they face more responsibilities in life.
Types of Men's Massage We Offer
With men being prone to lower back pain, a deep tissue massage is needed to release those chronic muscle tension. 
A deep tissue massage utilises pressure to relieve pain and stiffness. It also reduces blood pressure and stress hormones as well as the perfect type of massage to prevent further injuries. Moreover, an effective deep tissue massage can help increase flexibility and improve every man's posture.
As your favourite Sydney CBD day spa, we make sure our licensed therapists, male or female, can perform a personalised message. Meaning, they can adjust the pressure – light or firm, depending on the customer's needs.
Best Massage Therapists for Men
With some men being hesitant to give themselves time to visit the spa, an accommodating massage therapist can make a first time experience not the last.
Our licensed massage therapists are caring, polite, friendly, and intuitive. They will find time to make you comfortable and answer your questions in the best way possible. 
Ditch your mobile phones and get ready for an ultimate mind and body detox with the help of the best massage therapists for men.
Spa Gift Voucher and Other Offers
Men don't get massages as they should, making this the perfect time to surprise a male friend with our Spa Gift Voucher. Don't take no for an answer and let him experience a relaxing life outside the office or the gym. He will surely not regret using the Spa Gift Voucher to avail our massage offers.
Aside from massage for men, we also offer men's facial treatment as part of our men's packages. If you want a deep tissue massage plus an express facial, don't miss out on out Zen De-stress package. Remember, men benefit from facials as much as women do, so availing this will be worth it.
Get on board and book a men's massage and facial near you! Start by chatting with our customer service team via the chat bubble below. Or contact us via (02) 9361 4200 or sales@zendayspa.com.au for more of your concerns.
A personalised massage designed to revive tired and fatigued muscles using moderate to firm pressure, giving you a feeling of revitalization and relaxation
60 mins - $108.00 AUD

90 mins - $148.00 AUD
This perfect rejuvenation for the gentleman works at a deep level to detoxify, balance and hydrate the skin, leaving it supple, refreshed and energized
45 Minutes The Men's Massage
45 Minutes Skin Refining Facial
90 Minutes Deep Tissue Massage
30 Minutes Express Facial
*Some conditions are not suitable for massage therapies. Please speak to your doctor about any health concerns you may have before making an appointment
Provide The Best Customer Experience.
Our highly trained therapists are committed to excellence, infused with enthusiasm and take pride in delivering a pampering experience that will leave you feeling relaxed and stress-free.