Facial Treatments in Sydney
The best facial treatment in Sydney is here, care of your most trusted Potts Point day spa. If you are living or working in the Sydney CBD area, expect a facial near you like Zen Day Spa to satisfy your skincare needs. Our rejuvenating facial treatments use only the top brands like Dermalogica. Its combination of nourishing properties and our hands-on technique can prove we have one of the best facial treatments in Sydney. Did you know we currently offer a Dermalogica sale? 
If you have questions about our facial treatments, we have a team that can answer that for you. Starting in August 2020, we are now offering an online one on one skincare consultation. Just message us on our social media accounts – Facebook and Instagram.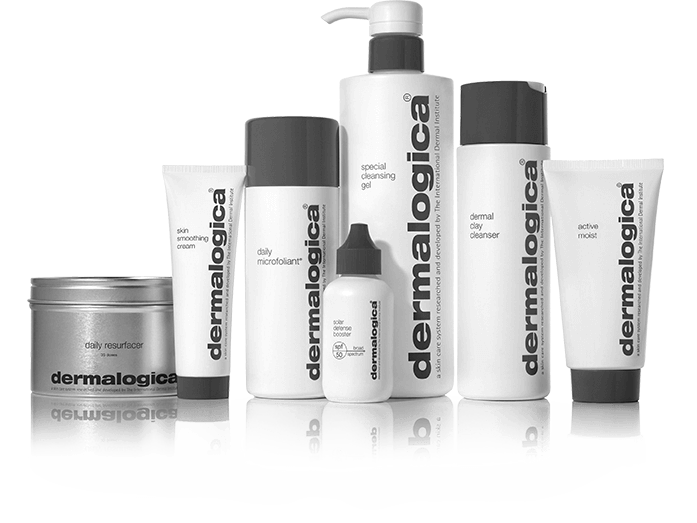 Why You Need Sydney Facial Treatments
Questions like are there facial treatments near me happens when the need to have one arises. But the real question is, why do you need one in the first place? Is it for beauty purposes, health, or a combination? The answer will depend on the person's condition. But most of the time, it is a combination of both. 
Facial treatments in Sydney can give you the youthful complexion you aspire, not to mention the physical and mental you need. Having facial treatments can increase your confidence, which can lead to a boost in productivity. The process of the said treatment can eliminate anxiety too, especially if the facial package includes a head and scalp massage. 
Facial Treatments We Offer
Our facial services include advanced types of facial treatments expertly chosen to attain your flawless complexion. We have facial treatments in Sydney that caters to individuals who have a short free time. Our team has also assured to offer a treatment that can calm, soothe, and hydrate your skin. If you are looking for something that can make your skin look younger, our Age Smart Age-Defying treatment is for you. 
You can enjoy this anti-aging facial treatment and a lot more by clicking on the bubble below. Our customer service team will assist you until you have booked your appointment.
ZEN STONE RADIANCE FACIAL - SIGNATURE
This luxurious facial & skincare can instantly restore radiance of your skin. With the use of hot stone to stimulate blood circulation and our unique facial massage techniques, your skin is left dewy, supple and radiant
EXPRESS FACIAL - FOR HIM / HER
When time is short and you need to look your best, this express facial will leave your skin looking clean and healthy
SKIN REFINING FACIAL – FOR HIM / HER
This purifying facial helps to re-energizes dull and fatigued skin, while offering optimal moisture and protection. Skin is healthy-looking and comfortable even on-the-go
REJUVENATING FACIAL – FOR HIM / HER
A relaxing journey designed to rejuvenate a dull and fatigued complexion. Add this with a pressure point massage on the neck and shoulder area to aid relaxation – perfection! This treatment can restore radiance while washes away stress and restore inner calm
ULTRA-CALMING FACIAL - FOR HIM / HER
This treatment is specifically designed to instantly calm, soothe and hydrate both genetic sensitive or temporary sensitised skin. We use oat kernel extract, oil and other ingredients to reduce redness and strengthen the protective barrier of your skin.
AGE SMART AGE-DEFYING FACIAL – FOR HIM / HER
Designed to combat early signs of skin aging, this facial treatment can reduce the appearance of tine lines and revive a youthful radiance to your complexion
ABSOLUTE-HYDRATION FACIAL - FOR HIM / HER
A comprehensive treatment that restores optimum hydration of skin within, leaving it plumped, soft and revived. To complement the treatment, a luxury Contour Mask is applied while you snooze to a deeply relaxing shoulder massage.
AGE SMART SECRET OF YOUTH FACIAL (w/ POWER PLUS EXFOLIATION) – FOR HIM / HER
This high performance treatment helps improves tonicity and firmness, and combats the early signs of aging. We use a combination high-tech ingredients along with active plant botanicals for a smoother skin. Don't forget the facial massage techniques we use for a firmer and healthier skin.
INDULGENCE FACIAL (INCLUDES EYEBROW SHAPE & TINT AND EYELASH TINT)
Our all-time favourite Detoxifying Facial together with eyebrow shape & tint and eyelash tint
Find The Best Facial Treatments In Sydney For You
Is your office located at the heart of Sydney CBD? Problems in terms of location will not be a problem if you want to avail of our facial services. Our day spa in Potts Point is 5 minutes away from the Kings Cross station. Whether you have your car or you prefer to commute, finding our day spa will be no sweat.
The inconvenience will not be a problem after choosing us for your Sydney facial treatments or body treatments. Aside from our top-notch facial services, we also have aestheticians and therapists who will guide you towards better physical and mental health. 
*Some conditions are not suitable for massage therapies. Please speak to your doctor about any health concerns you may have before making an appointment