Facial & Skin Care Treatments
Combining the nourishing properties of the finest Dermalogica skincare products with the most enduring hands-on techniques, our facial collection at Zen Day Spa includes advanced treatments that have been expertly chosen to help you attain a flawless complexion – definitely the facial and skincare treatment you need to look more youthful.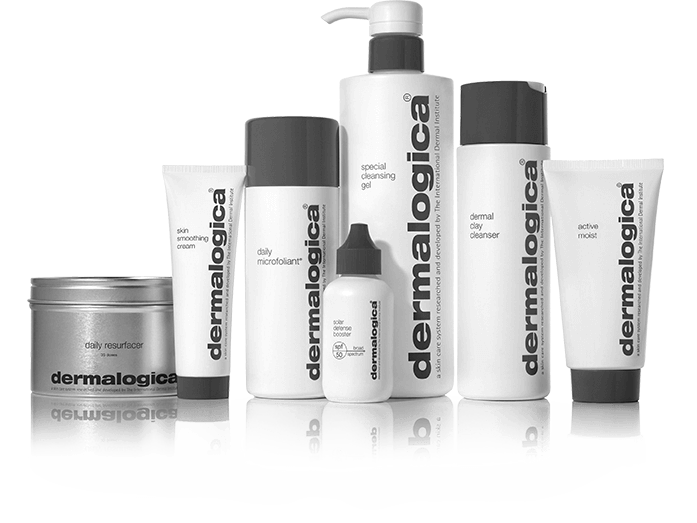 EXPRESS FACIAL - FOR HIM / HER
When time is short and you need to look your best, this Dermalogica express facial will leave your skin looking clean, healthy and luminous
SKIN REFINING FACIAL – FOR HIM / HER
This purifying facial helps to re-energizes dull and fatigued skin, while offering optimal moisture and protection. Skin is healthy-looking and comfortable even on-the-go
REJUVENATING FACIAL – FOR HIM / HER
A relaxing journey designed to rejuvenate a dull and fatigued complexion together with a pressure point massage on the neck and shoulder area to aid relaxation. This treatment can restore radiance while washes away stress and restore inner calm
ULTRA-CALMING FACIAL - FOR HIM / HER
This treatment is specifically designed to instantly calm, soothe and hydrate both genetic sensitive or temporary sensitized skin. With the use of oat kernel extract, oil and other active ingredients, it helps to reduce redness and strengthen the protective barrier of your skin
AGE SMART AGE-DEFYING FACIAL – FOR HIM / HER
Designed to combat early signs of skin aging, this unique facial treatment can instantly reduce the appearance of tine lines and revive a youthful radiance to your complexion
ZEN STONE RADIANCE FACIAL - SIGNATURE
This luxurious facial & skincare can instantly restore radiance of your skin. With the use of hot stone to stimulate blood circulation and our unique facial massage techniques, your skin is left dewy, supple and radiant
ABSOLUTE-HYDRATION FACIAL - FOR HIM / HER
A comprehensive treatment that restores optimum hydration of skin within, leaving it plumped, soft and revived. To complement the treatment, a luxury Contour Mask is applied while you snooze to a deeply relaxing shoulder massage.
AGE SMART SECRET OF YOUTH FACIAL (w/ POWER PLUS EXFOLIATION) – FOR HIM / HER
This high performance treatment helps improves tonicity and firmness, and combats the early signs of aging. Using a combination of high-tech ingredients along with active plant botanicals, combined with our unique facial massage techniques, skin is left smoother, firmer and healthier
INDULGENCE FACIAL (INCLUDES EYEBROW SHAPE & TINT AND EYELASH TINT)
Our all-time favourite Detoxifying Facial together with eyebrow shape & tint and eyelash tint
*Some conditions are not suitable for massage therapies. Please speak to your doctor about any health concerns you may have before making an appointment
Provide The Best Customer Experience.
Our highly trained therapists are committed to excellence, infused with enthusiasm and take pride in delivering a pampering experience that will leave you feeling relaxed and stress-free.