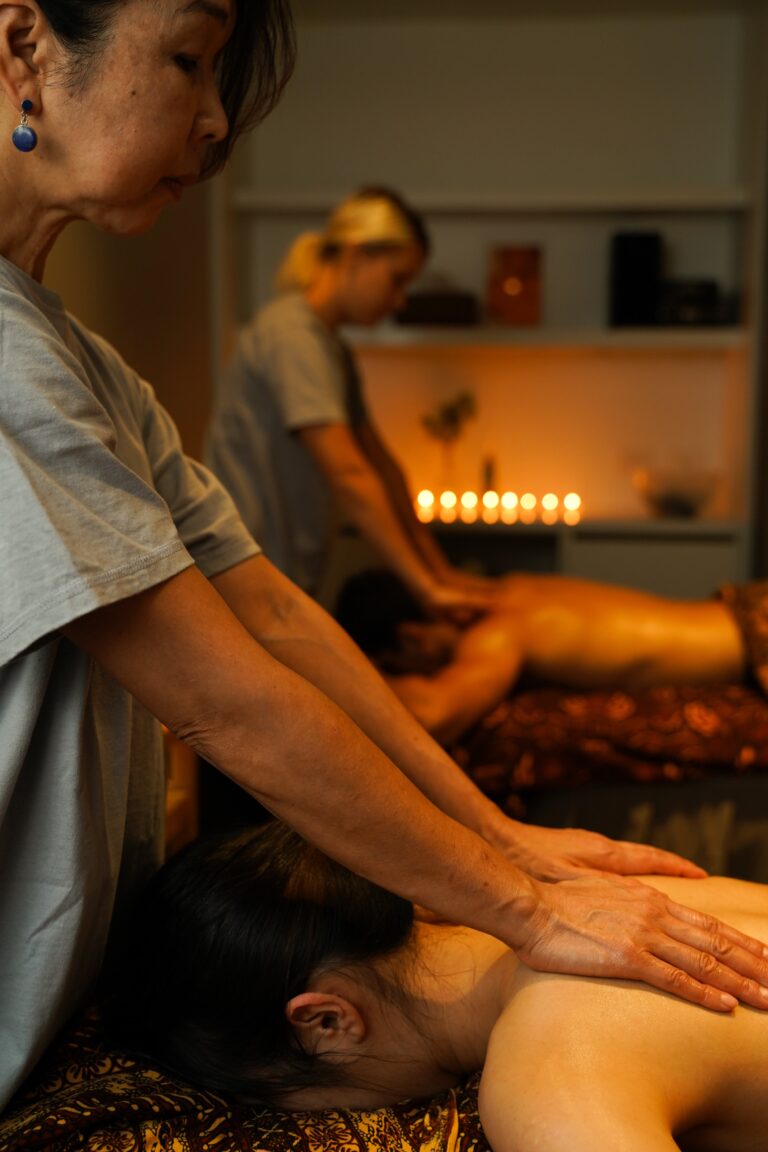 Best Massage in Potts Point
Treat yourself or bring someone with you to avail of the best massage in Potts Point. Don't allow all the muscle aches and stress to build up because you don't need them. Productivity is at its peak once our body is relaxed, so don't hesitate to reward yourself with these relaxing treats.
Located at Unit 7 / 91-93 Macleay St. in Potts Point, which is accessible to local transportation, you can easily spot us whenever you need a place to unwind. If you want a day spa that offers the best massage near Kings Cross station, Zen Day Spa is the answer.
Upon entering our day spa in Potts Point, our friendly staff will welcome you with all smiles as you enjoy the relaxing ambiance. We also have credible and skilled massage therapists who received nothing but heartwarming words from our valued clients.
Available Massage Treatments at our Potts Point Day Spa
The benefits of a massage are endless. If you allow our Potts Point Day Spa to give you your desired treatments, you'll experience them in an instant. Whether it is neck, shoulder or backache that has been taunting you for a while, or a foot discomfort because of your physical activities, we have prepared massage treatments that can help you. 
Are you having trouble determining which type of massage in Potts Point is perfect for you? Our team is up to the challenge in finding out why. But it is always better to consult a professional first, especially if the pain you're experiencing is not normal. Your most trusted Potts Point massage offers various treatments from Swedish Massage, Remedial Massage, Deep Tissue Massage, Pregnancy Massage, and more. For more detailed explanations of each time, please read below. 

ZEN HOT STONE - SIGNATURE MASSAGE
Hot stones stimulate blood circulation and the transport of oxygen to tired and tense muscles. This ultimate full body massage will restore balance to tired, overworked muscles and limbs, leaving you relaxed and tension free

Relaxation Massage
A traditional massage with light to medium pressure that incorporates rhythmic kneading techniques to target tension zones. Often categorised as a Swedish massage, this is the perfect treatment for a first-timer.

PREGNANCY MASSAGE
Gentle massage for mother-to-be to address the physical discomforts during pregnancy, making it the perfect remedy for easing back pain, shifting fluid retention and promoting a state of calm and optimal well being.
ULTIMATE AROMATHERAPY MASSAGE
This full body massage helps to release tension held in every part of the body, leaving you feeling relaxed and re-charged. Blends of aromatic essential oils are personally selected to suit each individual's needs

ZEN HOT OIL - SIGNATURE MASSAGE
A traditional massage with medium to firm pressure, that combines our signature blends of warm oil with deep muscle manipulation to unravel muscular tension, improve tissue vascularization and enhance circulation

DEEP TISSUE MASSAGE
A growing type of Sydney massage that focuses on deeper layers of the muscle tissue. It uses long strokes and strong finger pressure to release chronic patterns of tension in your body. The perfect treatment for a better posture and to avoid injuries.

REIKI ENERGY HEALING OIL MASSAGE
Experience a physical and mental detox with the Japanese healing technique. Our therapist is able to release blockages and restore balance to energy flows through channeling energy into your body. Together with gentle oil massage, this treatment helps promote mental clarity and inner peace, while reducing stress and other physical discomforts. Our Reiki therapist, Kayo was born and raised in the Reiki family attuned by her great grandmother, who was a Reiki Master in Japan. Being the fourth generation, Kayo is not only a qualified Reiki therapist, but also a certified massage therapist with over eight years of experience.

REMEDIAL MASSAGE
A firm massage style that helps relieve specific musculoskeletal problems related in injuries, chronic muscle tension, or painful muscle spasms that can refer pain to other areas of your body. Our massage therapists are registered with all major Private Health Fund including AHM, ARHG, Australian Unity, BUPA, CBHS Health Fund Ltd, Doctors Fund, GU Health, HBF, HCF, Medibank Private, NIB and WorkSafe Victoria. Please request a therapist matched to your health fund at time of booking.


NECK, BACK AND SHOULDER MASSAGE
Among all the massage treatments in Potts Point - neck, back, and shoulder are the perfect add-on treatment to reduce tension and chronic pain. Avail this if you want to avoid the most common problem after a long and tiring at work.

HEAD & SCALP MASSAGE
Regular treatment to help you avoid extreme headaches. You'll need a relaxing Sydney head massage and scalp treatment designed to stimulate pressure points and increase blood flow to scalp and hair.

FOOT MASSAGE
Are you experiencing a swollen foot because of walking all day? You might not regret the things you bought at the mall, but the pain it left is. Have the best foot massage in Potts Point, Sydney - perfect pampering to enhance circulation and enliven tired and aching feet.
Avail at Your Favourite Spa in Potts Point
The booking process is easy and hassle-free, according to our clients. You just need to click on the chat bubble below and our customer service team is ready to communicate with you. Whether you have chosen your ideal massage or filled with questions to ask, feel free to message them.
You can also contact the best day spa in Sydney via phone – 02 9361 4200 or email – sales@zendayspa.com.au. Experience the most relaxing facial and massage in Potts Point and all over Sydney at Zen Day Spa.  
*Some conditions are not suitable for massage therapies. Please speak to your doctor about any health concerns you may have before making an appointment