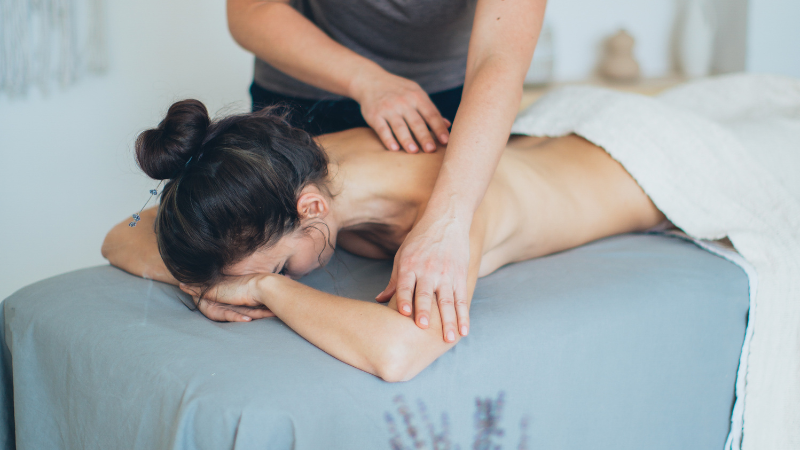 Swedish massage is one of the most common treatments you can find in various day spas in Sydney. Australians come back to avail of this treatment because it energizes the body to improve your overall health. Where can you find these day spas if you live or work in the Sydney CBD?
Located in Potts Point, just a few minutes away from the Kings Cross station is Zen Day Spa. We are one of the trusted day spas in Sydney because of our exceptional treatments and facilities. If you ask google where is the best Swedish massage near me, they will direct you to us! We have trained and skilled therapists who will give you the relief and refreshment you need.
What is a Swedish Massage?
Swedish Massage is a classic type that has become the go-to treatment for individuals who want to experience complete relaxation. It includes actions like percussion, kneading, vibration, tapping, and rolling. The therapist uses either a massage oil or lotion to protect the skin from friction. 
Popular to individuals who had a stressful day at work, it has become one of our in-demand treatments. The process will use hands, forearms, or elbows with pressure adjusted according to preference. As part of our weekday happiness, we have a current offer that involves Swedish Massage. Our relaxation massage promo is available from Monday to Thursday, 10 am to 3 pm, for only $88.
What makes Swedish Massage special?
This type of massage may be the usual, but its price and benefits make it special. Since it's not as complicated as the other massage treatments, Swedish Massage is priced lower than the rest. That is without sacrificing the quality benefits to our mind and body. It removes the unwanted stress in our body, which improves physical and mental health.
What happens during a Swedish massage?
A signature Swedish massage style uses either of the four common strokes: Effleurage, Petrissage, Friction, and Tapotement. Effleurage relies on smooth, gliding strokes, while Petrissage focuses on squeezing or kneading. Friction is usually deep, circular movements, while Tapotement is more on tapping with cupped hands.
The session lasts from 30 minutes to 75 minutes, depending on your choice. The price ranges from $78 to $135. You can inform our therapists about the type of pressure you prefer.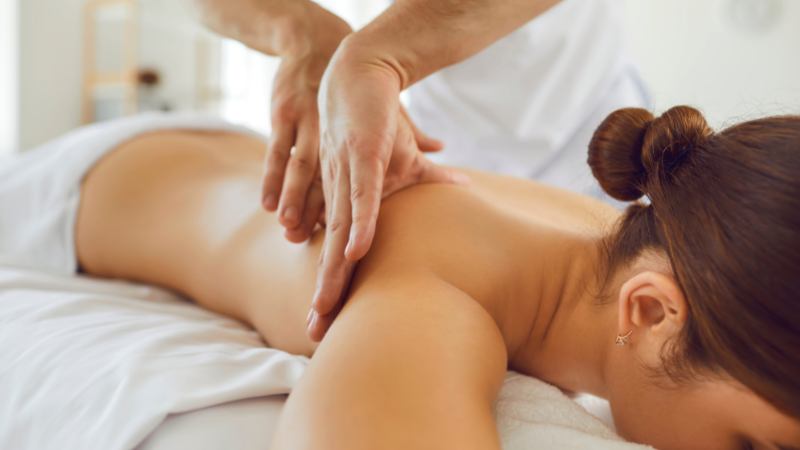 The 5 Benefits of Swedish Massage
The instant relief you get after a Swedish Massage has got to be the most fulfilling. This feeling translates to different benefits which you can notice physically, mentally, and emotionally.  What are these health benefits, and why is it considered a game-changer in today's busy and fast-paced society?
1. Muscle pain and tension relief
One of the notable benefits of the Swedish massage is the comfort you feel afterward. After a long week at work hunching over a computer, you'll feel the back pain increasing each day. By treating yourself with a Swedish Massage in Sydney, this pain will deteriorate, and you'll eventually get back to your radiant self.
An hour of Swedish massage at your favourite day spa will help you forget all the stress in the world. The perfect time to let go of that extra weight lingering all over your body, which accumulated over the past weeks and months. After experiencing a relaxing treat, you will surely go back to work with a fresh look and a positive mindset. 
The benefits of Swedish massage include improvement in flexibility. When your muscles are relaxed, there's a higher tendency for your body to be flexible. By improving your flexibility, you can avoid injuries by withstanding physical stress. You also become more active, which is a result of a positive state of mind.
Time to treat yourself at the nearest day spa if you are not feeling well lately. A Swedish massage will not only help you feel rejuvenated, but it will also boost your immune system. According to American Massage Therapy Association, this massage can fight off common colds and other seasonal illness because of the increase of the activity level of the body's white blood cells, which are known to withstand the virus. As a person who needs to work hard for his or her family, don't hesitate to have a Swedish Massage. Its benefits will outweigh the money you spent on the treatment. 
It should be one of your missions in life to find the most effective ways to improve your mood. When we are not in the mood, it affects our productivity level, and we are usually prone to depression. Thanks to Swedish Massage, you can relax and boost your mood at the same time, the perfect combination if you want to face all your daily errands with a positive mind. 
6. Better Sleep and Think Better
As we grow older, we tend to think of many things. Sometimes these situations can affect our sleeping patterns. If you've been experiencing this for quite some time, it's time to pamper yourself and get a Swedish Massage in Sydney at your favourite day spa. When you are in your most relaxed state, it triggers the release of serotonin, which helps you calm down. 
Once you get better sleep, you will think better. You can now evaluate your life with an improved state of mind, helping you build better relationships with other people and eventually boost your performance at work. 
Do the benefits of other types of massage treatments interest you? Swedish Massage vs. Deep Tissue Massage is a topic you can learn a lot about. Our blog post helped them decide on the correct treatment for their body.
Don't let your busy schedules stop you from your much-needed pampering experience. Book your relaxation Swedish Massage at Zen Day Spa because of our equipped therapists. They have established their credibility after working with us for many years. Clients return not just because of them but also our reliable customer service team. We have Spa Gift Vouchers which you can avail yourself to enjoy our top-notch pampering services. Discover your inner peace by booking this treatment today!